We made a triumphant return to the DEMA SHOW 2023 after a hiatus since 2019 due to the challenges posed by the global pandemic.Our Booth No. is 1135, and it was a joyous reunion for the OrcaTorch team as we connected with both old friends and loyal customers.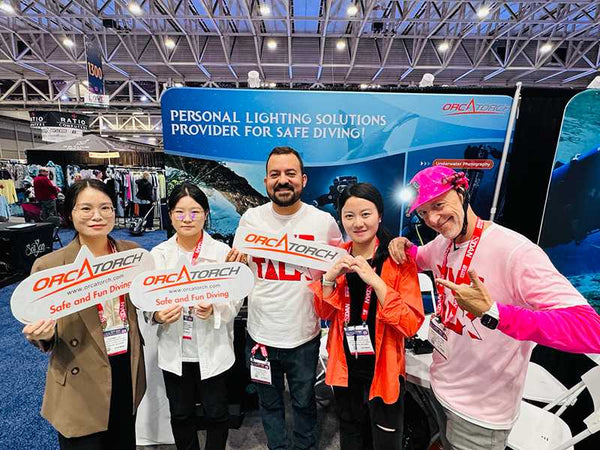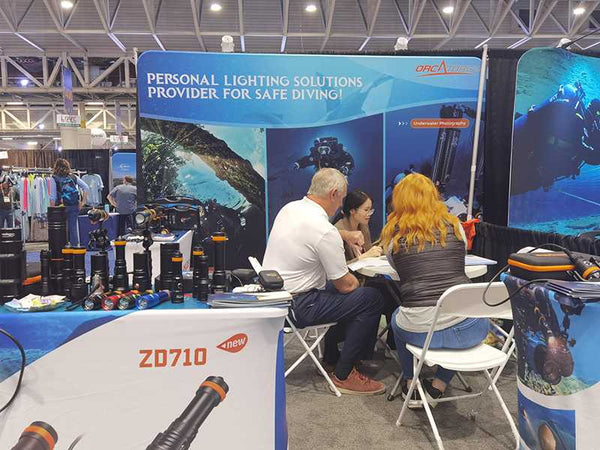 We expressed our gratitude to everyone who visited our booth, extending heartfelt thanks for the unwavering support received over the years. The atmosphere at Booth No. 1135 was filled with excitement and positive energy as enthusiasts and professionals alike gathered to explore OrcaTorch's latest innovations in underwater lighting.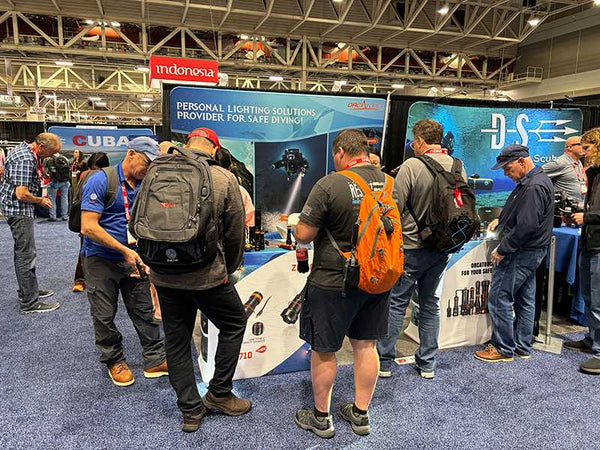 Having missed the DEMA SHOW for the past few years, OrcaTorch seized the opportunity to engage with the diving community once again. We were thrilled to be back in action, showcasing their cutting-edge products and hearing firsthand from divers about their experiences with OrcaTorch dive lights.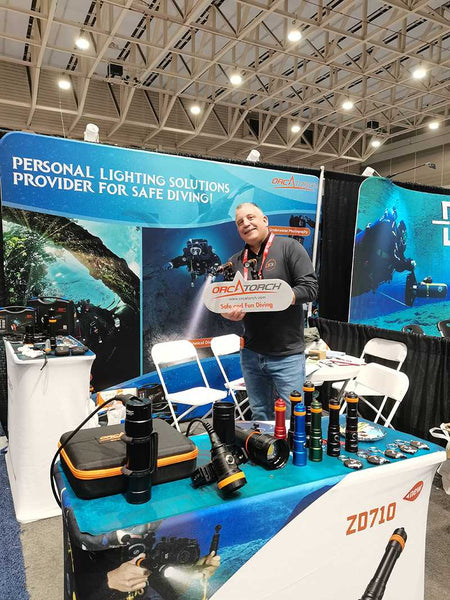 "We are immensely grateful for the warm reception we received at DEMA SHOW 2023," said a spokesperson for OrcaTorch. "Meeting our friends and customers face-to-face after such a long break was truly heartwarming. We missed the vibrant energy of the DEMA community, and we are inspired by the feedback and ideas shared with us."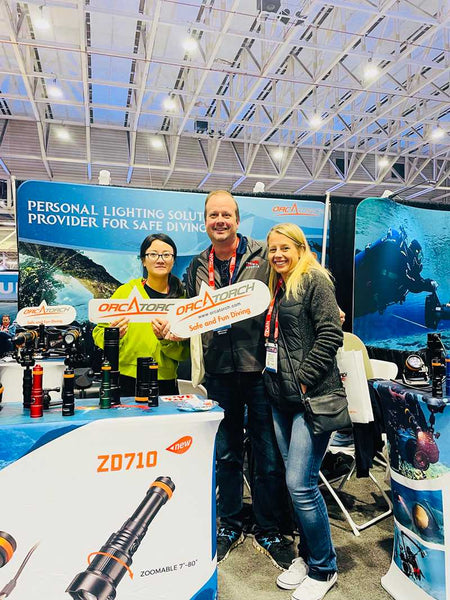 Our dedication to innovation and customer satisfaction was evident at Booth No. 1135, where attendees had the opportunity to explore the our latest underwater lighting solutions. The team is committed to incorporating the valuable insights gathered at the show into their ongoing product development, ensuring that divers continue to experience the best in underwater illumination.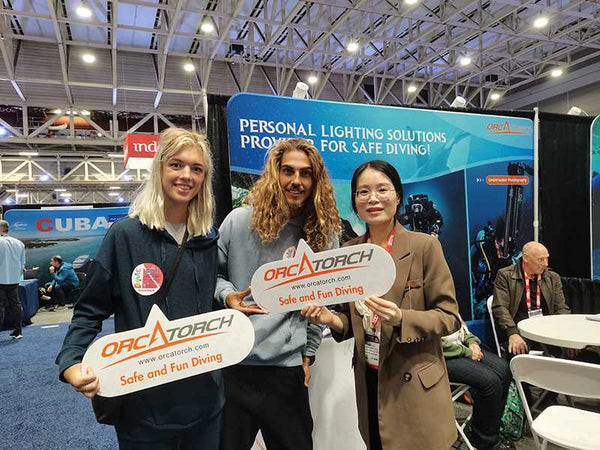 As the curtains close on DEMA SHOW 2023, we have pre-ordered the booth of DEMA SHOW 2024 and look forward to meeting you next year.